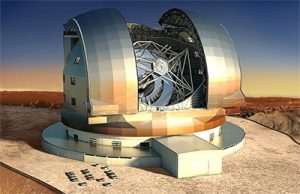 Technology is changing observational astronomy radically these years. New extremely large telescopes are being built, new advanced satellite observatories are launched and high tech instrumentation is constructed for both new and existing telescopes. From an amateur astronomer's viewpoint, much of this is very sophisticated and completely out of reach. On the other hand, the technology is also pushing the limits of what can be observed, imaged and measured by the advanced amateur astronomer.
On this site, we will present information about the new technology products becoming available for the amateur astronomer and will also explain the basic principles behind the equipment.
Focus will be on telescope mounts and especially the possibilities of modern Alt-Az mounts.
I hope you will enjoy reading on these pages, and I also hope you will participate in the dialog on the site.
Thanks for looking and hopefully you will find something interesting.
Niels Haagh @Astrodane
Founder and Owner at Track The Stars.